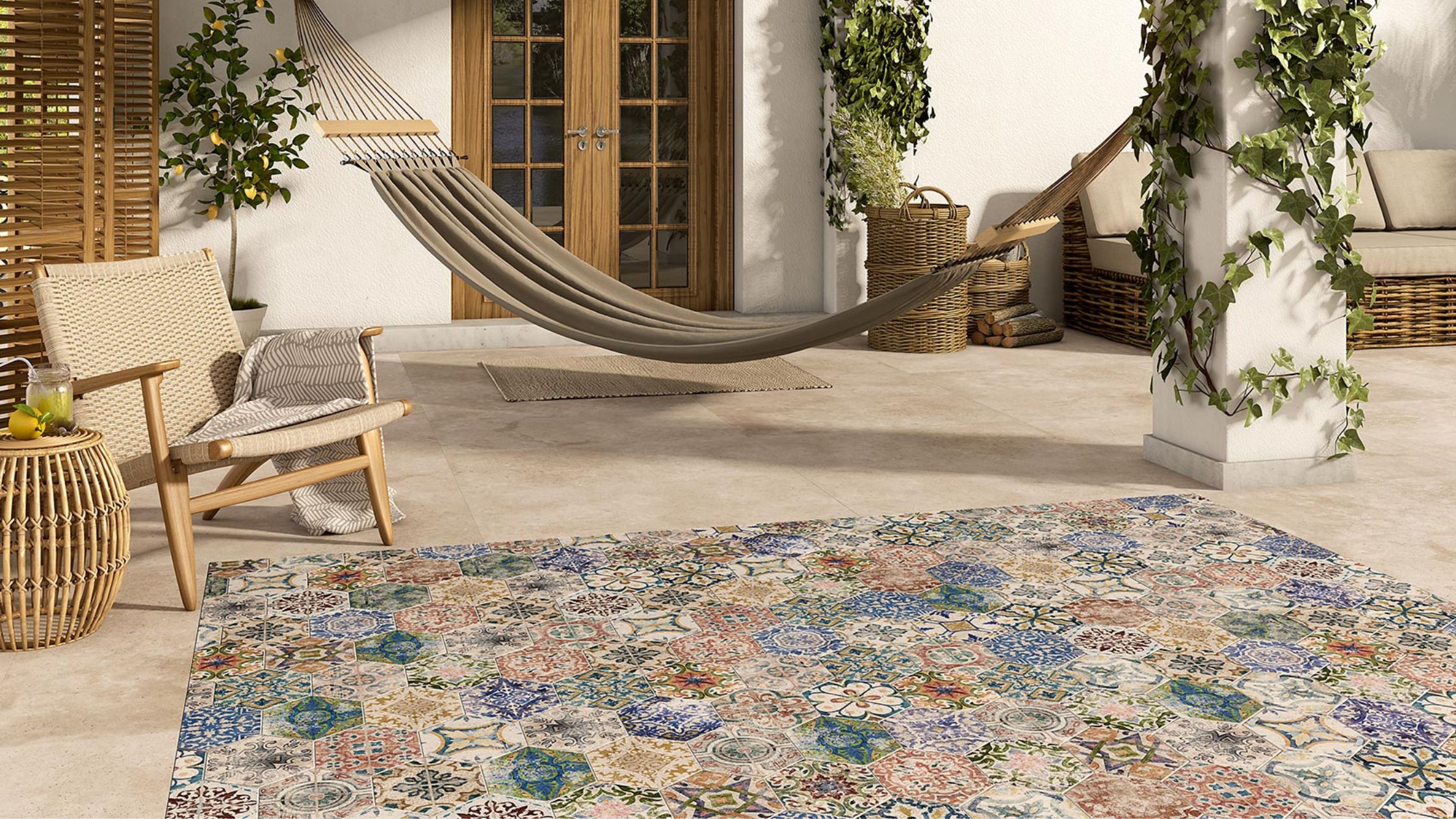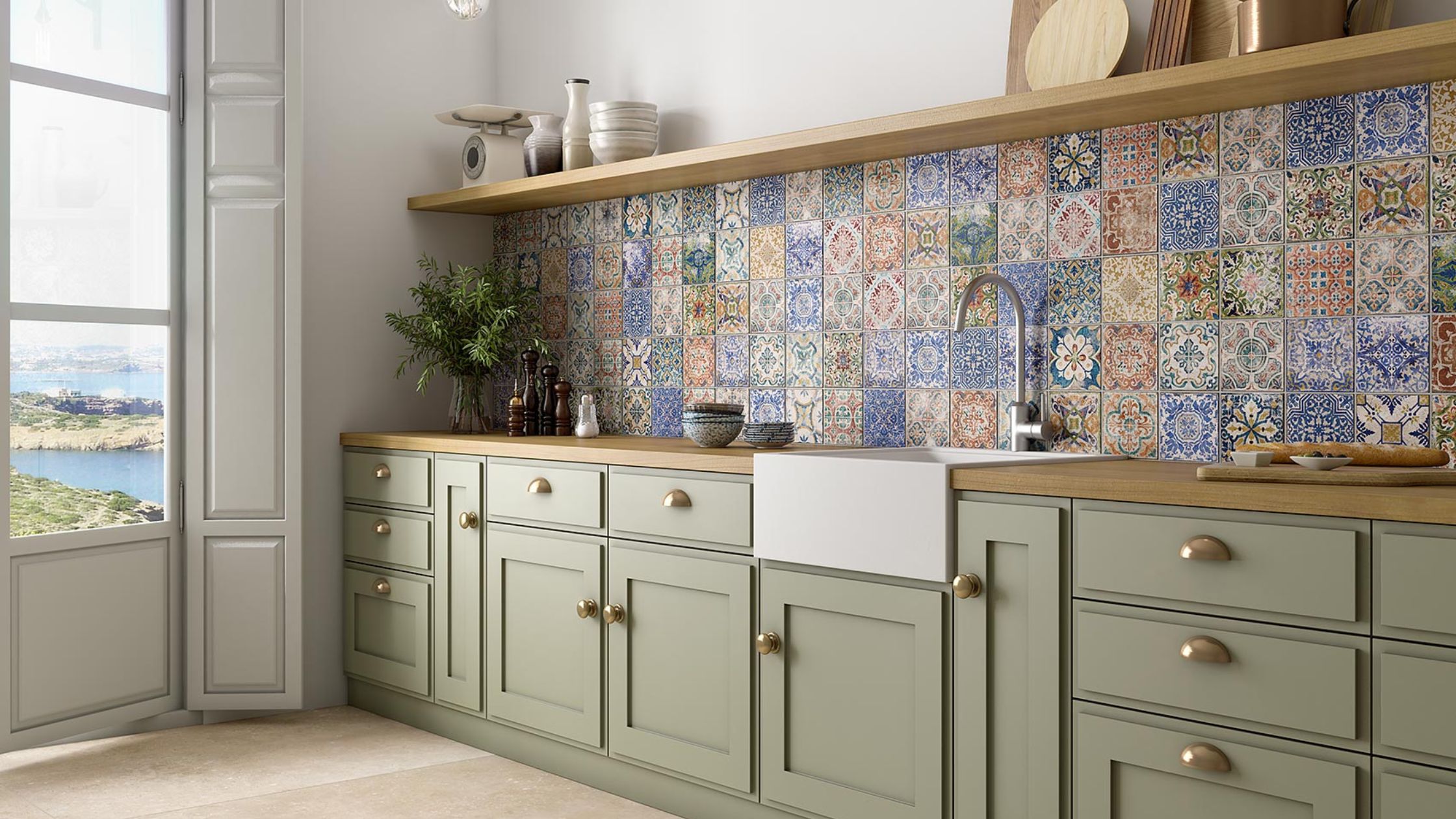 Embrace the Maltese Charm: Outdoor Tile Trends for Breath-taking Spaces
Malta's scenic beauty is a treasure trove of inspiration, and at UNIQ Boutique Tiles & Ceramics, we are delighted to bring that essence to your outdoor spaces. Picture yourself savouring the warm Mediterranean breeze amidst a captivating garden, lounging by a pristine pool, or hosting delightful gatherings on a stunning patio. Our collection of outdoor tiles is carefully curated to withstand the island's unique climate while adding an undeniable allure to your outdoor havens. Join us on a journey to explore the latest trends in outdoor tiles, where style and durability unite to create truly breath-taking spaces.
Malta's Beautiful Houses: Where Timeless Charm Meets Mediterranean Grace.
Mediterranean-inspired Terracotta Tiles: Relish the Rustic Elegance The earthy charm of terracotta tiles remains an enduring favorite in Malta, and it's easy to see why. These Mediterranean-inspired tiles infuse your outdoor areas with a rustic elegance that beautifully complements the island's warm climate. The natural hues and textured surfaces add depth to any space, creating a timeless and inviting atmosphere. Whether you choose traditional square terracotta tiles or opt for a modern twist with rectangular formats, these tiles exude a sense of authenticity that blends seamlessly with Malta's picturesque surroundings.
Porcelain Pavers: The Epitome of Durability and Style For those seeking a harmonious blend of style and strength, porcelain pavers are the ideal choice. These versatile tiles are engineered to withstand the elements while offering an extensive range of captivating designs. From natural stone replicas to wood-inspired patterns, porcelain pavers grant you the freedom to create various looks for your outdoor retreats. Their non-porous surface ensures easy maintenance, making them perfect for patios, pathways, and pool decks that retain their splendor for years to come.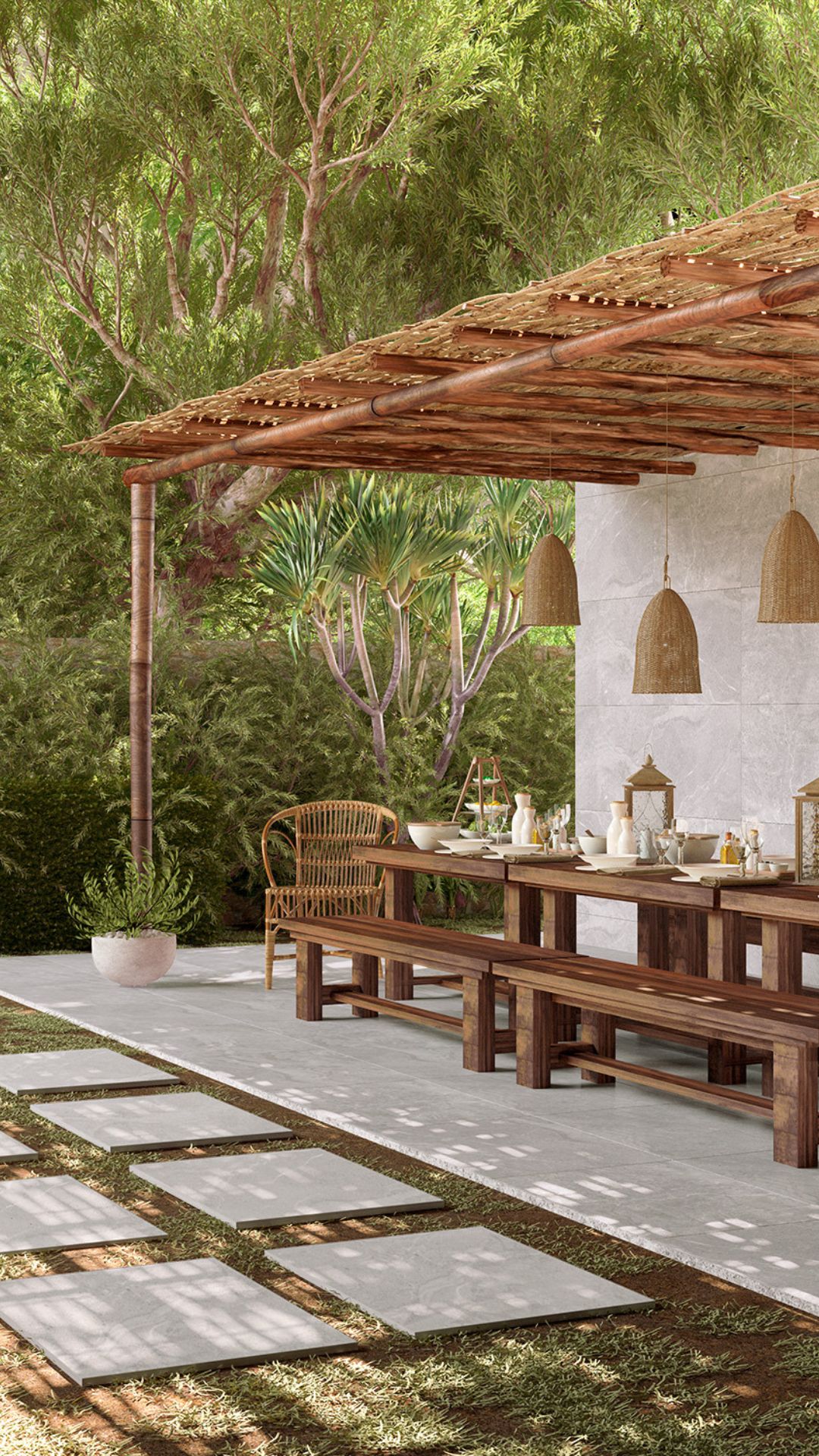 Encaustic Tiles: Artistry and Charm Unite Encaustic tiles are a delightful way to add a touch of artistry and charm to your outdoor spaces. Their intricate patterns and vibrant colours evoke a sense of nostalgia while infusing a contemporary twist. From traditional Moorish designs to geometric modern motifs, encaustic tiles offer an array of possibilities to express your unique style. As a statement-making option for accentuating specific areas, such as pool borders or outdoor dining spaces, encaustic tiles exude a timeless appeal that never goes out of fashion.
Natural Stone Splendor: Timeless Beauty To truly embrace the Maltese charm, you can't go wrong with natural stone tiles. The beauty of limestone, marble, and travertine gracefully reflects the island's enchanting landscapes. With a plethora of finishes and colours available, you can craft a space that captures your vision. Be it an earthy-toned poolside or a majestic garden walkway, natural stone tiles are a testament to timeless beauty that ages gracefully and tells a story of your connection to Malta's rich heritage.
Wood-Look Tiles: The Warmth of Nature, The Benefits of Porcelain For those who adore the warmth of wood but seek the durability of porcelain, wood-look tiles are the perfect solution. Replicating the natural grain and texture of timber, these tiles offer the best of both worlds. Ideal for decks and outdoor seating areas, wood-look tiles bring a cosy ambience and an inviting touch to your outdoor settings. Moreover, they are resistant to fading, warping, and weathering, making them a smart choice for a hassle-free, long-lasting outdoor experience.
As you embark on a journey to transform your outdoor spaces, UNIQ Boutique Tiles & Ceramics welcomes you to discover the charm of Malta's landscapes through our exquisite collection of outdoor tiles. From the rustic allure of terracotta to the enduring elegance of natural stone, each tile selection brings a touch of the Mediterranean to your doorstep. Embrace the Maltese charm and create breathtaking outdoor spaces that harmonize with the island's captivating surroundings. With a perfect blend of style and functionality, our outdoor tile trends promise to elevate your outdoor havens to new heights of beauty and serenity.