Precision Craftsmanship, Timeless Beauty.
UNIQ Boutique Tiles & Ceramics goes beyond providing exceptional tiles – we offer a complete design and consultancy experience. Our dedicated team of experts is here to guide you through every step of your project, from selecting the perfect tiles to crafting a design that reflects your unique vision. With our design and consultancy services, we transform spaces into works of art, ensuring every detail is meticulously considered and expertly executed.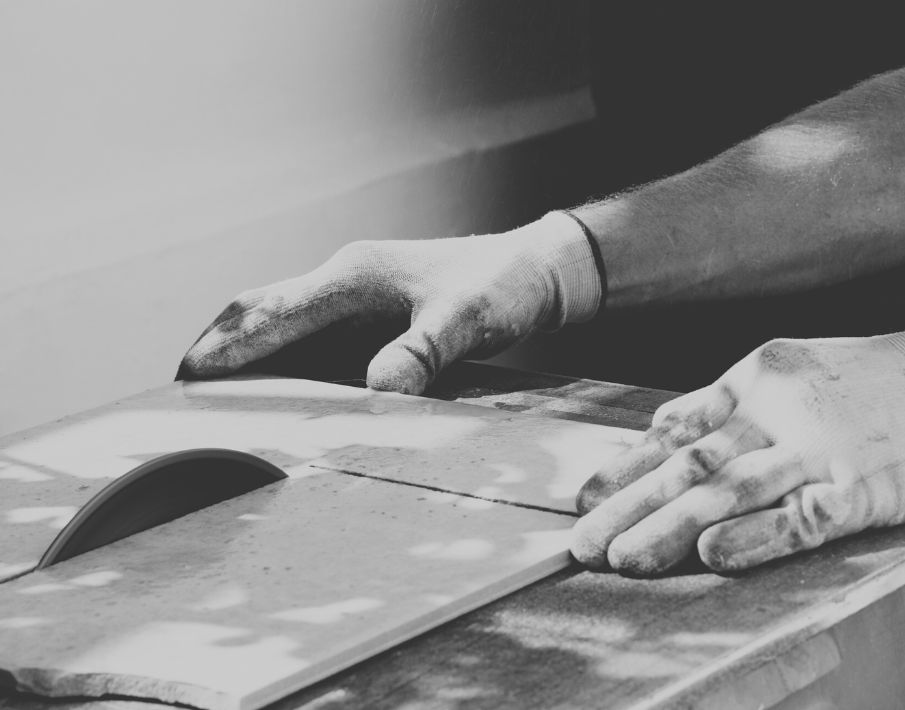 Cutting Services: Precision Craftsmanship for Every Project
Our cutting services are the hallmark of precision craftsmanship. We understand that every project is unique, and achieving the perfect fit is crucial to the overall aesthetics and functionality. Whether it's skirtings that seamlessly align with your flooring, kitchen tops with tailored measurements, accent walls that demand intricate cuts, or pool coping that ensures safety and style, our cutting services are tailored to meet your specific requirements.
Our highly skilled team utilizes state-of-the-art equipment to ensure clean, accurate cuts that not only enhance the visual appeal of your space but also ensure a seamless installation. With a keen eye for detail and a commitment to excellence, we take pride in transforming raw materials into custom-cut masterpieces that elevate your project to a level of sophistication that only precision cutting can achieve.
Quality Assurance at Every Turn
At UNIQ, quality assurance is at the core of our cutting services. We source the finest materials to guarantee the durability and longevity of your installations. Our process includes meticulous measurements, careful planning, and expert execution, ensuring that each piece is cut to perfection. Whether it's skirtings that provide a polished finishing touch, kitchen tops that offer both style and functionality, accent walls that make a bold statement, or pool coping that enhances safety and aesthetics, our cutting services are a testament to our commitment to delivering excellence in every project.
From concept to completion, UNIQ Boutique Tiles & Ceramics is your trusted partner for precision cutting services that transform your vision into reality. We take pride in our ability to meet and exceed your expectations, offering custom cuts that not only fit flawlessly but also elevate the overall design of your space. With UNIQ, you can be confident that your project will showcase the finest craftsmanship, ensuring both beauty and functionality that stand the test of time.
Let's improve our spatial environment